Shambala (661) 268-0380
PO Box 189
Acton, CA 93510-0189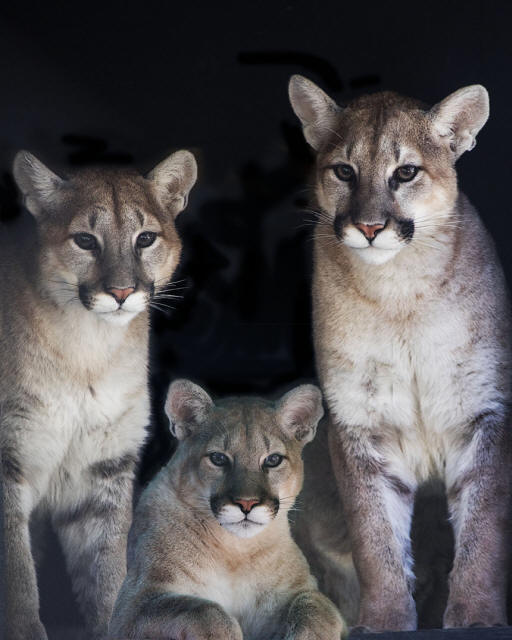 SHAMBALA'S NEWEST RESIDENTS
Thank you for your constant donations . . . this is why they are so important. These three mountain lions are starting life with a heart felt story and they are only one year old. Help us help them.
DONATE NOW
We would like to acknowledge Wyoming Game and Fish as well as Yellowstone Wildlife Sanctuary.

From left to right, their names are Awakkule (Patty), Inke (Gooie), Akduxxiile (Cog).
Photos by Bill Dow ©2019 The Roar Foundation
No images may be removed from this web site without written permission from the Roar Foundation

The Roar Foundation is a 501 (c) (3) non-profit organization.
Shambala is a member of the American Sanctuary Association.