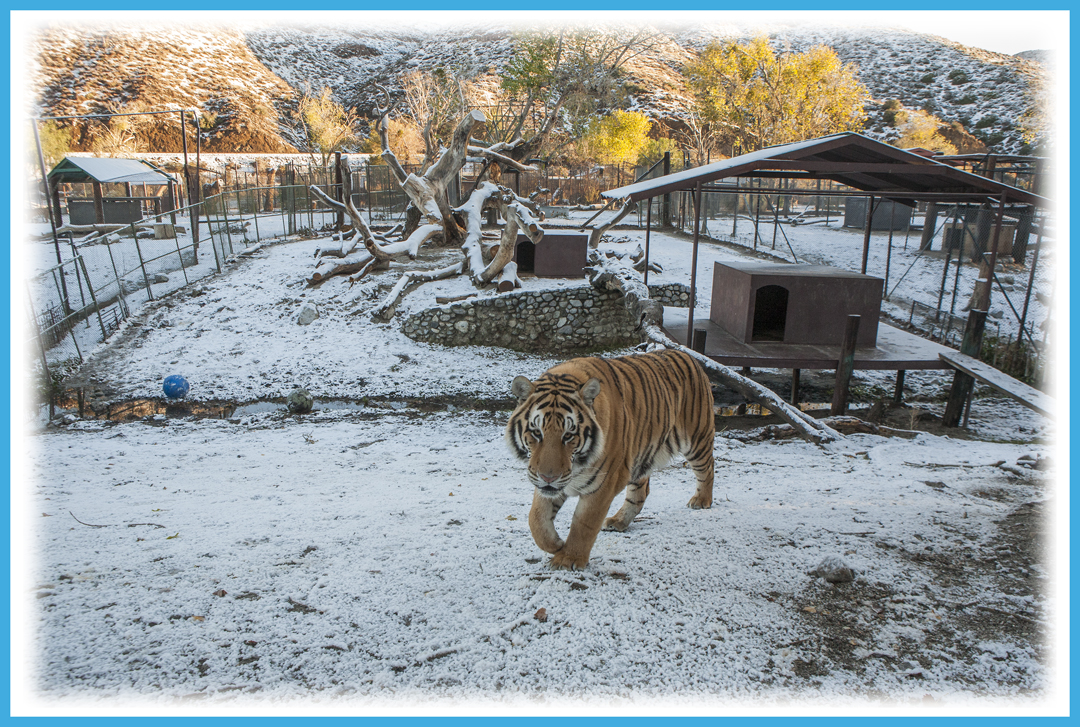 Shere Khan in the snow
Winter Wonder Safari
Do you like doing something new? Do you look forward to fresh, exciting ways to celebrate? Then you don't want to miss December 7th at Shambala!
Since our Sunset Safaris have been such a roaring success (pun intended) over the last three years, we've decided to expand the concept in a slightly different way.
You're invited to join us as we debut the Winter Wonder Safari. As the name implies, you'll need to dress for cold weather as you will be entertained from 4PM to 7PM. Check-in is at 3:30PM with gates closing at 4:05PM. We're sprucing up an area of the grounds that has never been used to entertain before …. And you can be the first to experience it.
And we're going to have a type of entertainment that we've not done before …. We're keeping it a surprise …after all, it is the holidays.
So, call and make a reservation (661)268-0380, then put your jacket and winter boots in the car and come enjoy Shambala in the winter.
Winter Wonderland Safaris are an important part of our fundraising and education programs. $150 per person by advance reservation only. Guests must be 18 and over.